Hearing stories of how people overcame a situation I find myself in always helps me reinforce my motivation and faith. However, these stories often come when that happy ending has been achieved, and while there's comfort in that, it makes it difficult to know what really goes on in those moments when the happy ending is nowhere in sight.
I know my success is coming. My God is greater than anything on this earth, and what He has meant for me, no one can take away. And that's on what? Mary had a little lamb.
However, sheesh, sometimes my doubts and fears get to me. So I wanted to write this to acknowledge those moments when the darkness is overcoming the light, those moments that even though I keep going, I feel dead inside. Because those moments deserve the same acknowledgment as the celebration.
I know we live in a society where it is often emphasized to "not let people see you sweat," to "build/suffer in silence then post only the happy endings."
But the grass ain't always green, unfortunately. Sometimes it is a little grey dry, and that is okay.
2020 broke me, lol.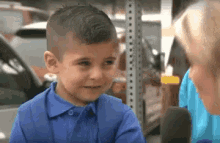 And I laugh because if you had ever told me that the security, confidence in certain things I worked so hard to build would shamble at the face of this obstacle I'm facing, I would have been like that could never be me. 2020 said "Sis that's you." 
My happy ending is nowhere in sight I don't know if it's going to happen at all this year either, I don't know when it's going to happen. I wake up thinking about it, I go to bed thinking about it. It is like this heavyweight constantly sitting on my chest, and sometimes I find it hard to breathe, so I just sleep. At times I feel like I shouldn't be living my life, doing anything that doesn't add to that particular goal, other times I indulge in other aspects of life but mainly as an escape.
Therapy has been teaching me a lot in seeing value in other parts of me and my life and I'm so grateful for that and the progress I've been making. My faith that my happy ending will come, (maybe not at my timeline or way but God's) keeps me going (drives me crazy not knowing but it keeps going). 
But to be honest, I don't know what the fuck I'm doing. As a planner, I can't plan anything  about my life right now because I'm just waiting and that's driving me insane. It's no fun and I hate it here. Yet I know one day my happy ending will come. Until then if you're in the same boat, feeling like this or even worse (as I have and can't put into words), know that you're not alone. Keep moving forward. 
PS: An unpopular opinion: this emphasis on suffering in silence, or not letting people see the hard parts of life, this constant toxic positivity, continuously creates shame and loneliness when experiencing hardships in life and also sets an unrealistic reality of how long and non-linear successes are in life.  
---
Book of the month: My Brilliant Friend by Elena Ferrante. Marvelous book series, also adapted into a tv series on HBO. Worth the watch!
Video to watch: Something to make you laugh, especially if you're an Attack on Titan fan
P.S. I do not own any copyright to the images included.